Christmas Events 2023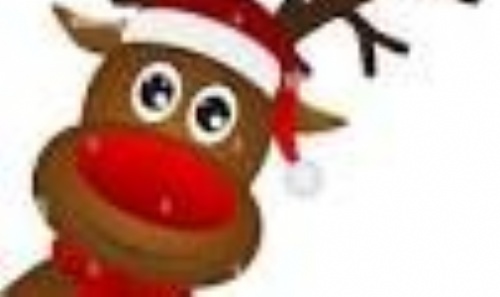 Please read below for all our Christmas Events.
Please see below the details of our Christmas events.N
Non-School Uniform
On Friday 24 November 2023 and Friday 01 December 2023, we are asking that the children come into school dressed in their own clothes for a contribution to our Christmas Bazaar. This might be a bottle of something, chocolates, smellies etc.
Nativity
On Monday 04 December 2023, Key Stage one pupils (Class 1 and 2) will perform their Nativity to the school. Please ensure all pupils performing in the Nativity have brought their costume into school in a bag with their name on.
On Tuesday 05 December 2023 and Wednesday 06 December 2023, pupils will perform their Nativity to parents and family. The Nativity starts at 2pm and will be performed in the school hall. If you wish to come and watch your child, please arrive at the school office no earlier than 1.55pm.
Christmas Jumper Day
We would like to invite children into school on Thursday 07 December 2023, wearing a Christmas jumper. We ask that you make a voluntary contribution of £1, which will go to Save the Children.
Key Stage 2 Carol Service
Something a little different this year! We invite parents of children in Classes 3 and 4 to come into school at 1.30pm on Thursday 07 December 2023. You will enjoy the afternoon initially creating some Christmas decorations with your child/ren. This will be followed by a 'get together' in the hall where tea, coffee and hot chocolate will be served at a small cost, whilst the children perform some carols and Christmas poems.
Christmas Lunch
On Wednesday 13 December 2023, we will be having our Christmas Lunch. Children will have their school dinner or packed lunch in the school hall. Please order the Christmas dinner in the normal way.
Disco
On Wednesday 13 December 2023, the children are invited to attend the after school Christmas disco.
The tickets will be on sale from the school office for a charge of £2.50 per ticket; this price includes entrance to the disco, a drink and a snack.
The Key Stage 1 (Classes 1 and 2) disco is 3.15pm – 4.15pm.
The Key Stage 2 (Classes 3 and 4) disco is 4.30pm – 5.30pm.
All children will need to be collected by an adult that is named on your child's collection sheet from their usual collection point.
Class Christmas Parties
On Thursday 14 December 2023, we are inviting children to come into school dressed in their party clothes ready for their class parties. These will take place in their classrooms in the afternoon. The children will be provided with party snacks, a drink and class party games (the children will still have their lunch as normal). You do not need to bring anything in for the parties, everything is being provided by the school.
Christmas Bazaar
Please 'keep an eye out' for the leaflet advertising the Christmas Bazaar!
Day for Change
On Friday 15 December 2023, children are invited into school in their own clothes. Please bring in a voluntary contribution of £1 per child to raise money for the charity UNICEF.
Thank you for your continued support.